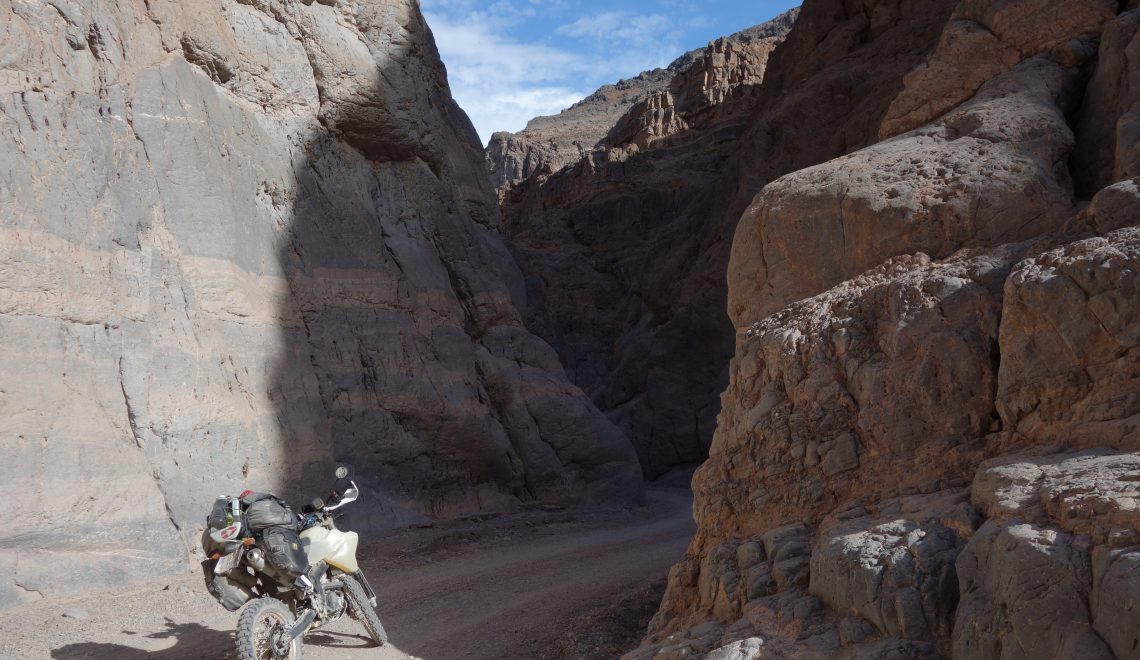 (english included below)
Letzter Trip im Death Valley NP war die Titus Canyon Road, ein wahrlich sehenswerter Ritt durch wilde Felsen, den Red Pass und dann eben schlußendlich durch die engen des Titus Canyons. Sehr beeindruckend, vor allem weil die Strasse (nix off-road!) in den 1920er Jahren angelegt wurde um eine damalige Minenstadt zu erreichen.
Dann Richtung Las Vegas, wo ich kurz vorher im Nadelwald gezeltet habe, um am nächsten Tag via Red Rock die Stadt zu erreichen, wo erst einmal Pause angesagt ist 🙂
xxx
Last trip in Death Valley NP was Titus Canyon Road, a very scenic ride through wild rocks, red mountain pass and then through the narrows of Titus Canyon. Very impressive as this road was build in the 1920's to reach an old mining town.
Then I headed direction Vegas, set up camp some miles outside town and went the next day via Red Rock into the city – where I will take a break 🙂