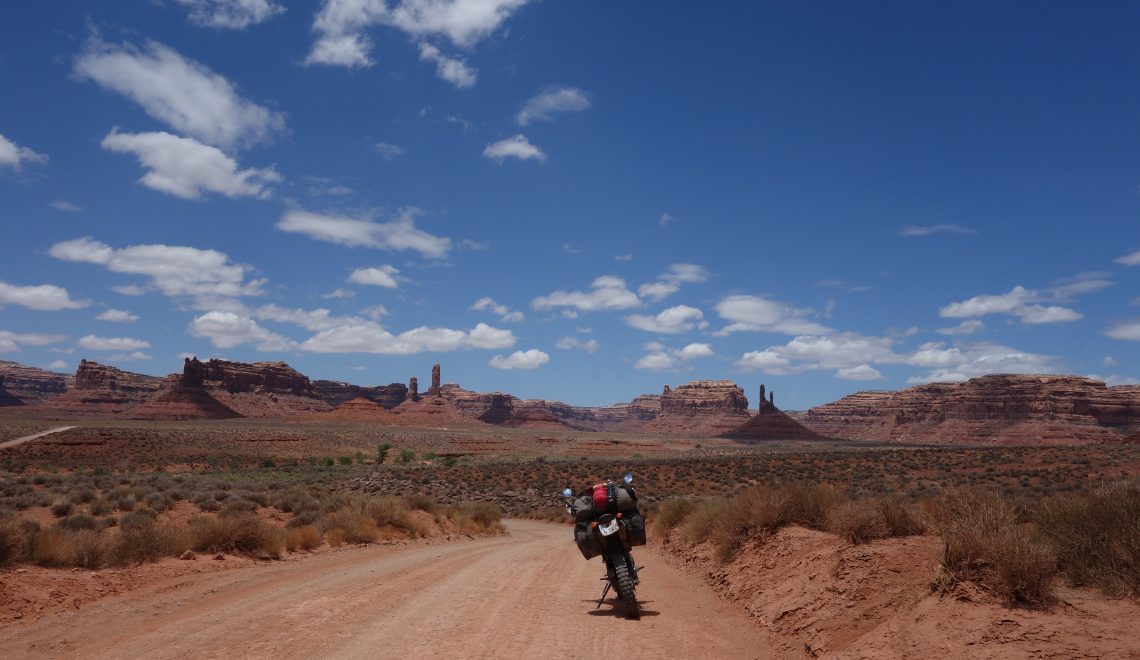 (english version below)
Ich kann nur bestätigen, was ich in eigentlich allen (Reise-)Berichten vorab gelesen habe: Valley Of The Gods ist das intensivere Monument Valley, alles irgendwie greifbarer weil näher zusammen.
Erreichbar/Durchfahrbar nur über eine (sehr gut gepflegte) Schotterstrasse, fallen dann auch die Touristenmassen weg. Was bleibt ist einfach gewaltig, anders nicht zum beschreiben – die Bilder können das gar nicht so zeigen.
Das dann an der Ausfahrt des Valleys der sogenannte Moki Dugway wartet war halt dann die Draufgabe – eine in den Fels gehauene Serpentinenschotterstrasse eine Wand hinauf.
Zum Abschluß des Tages noch über dem Nordende des Lake Powell campiert und den Felsen beim röter werden zugeschaut.
xxx
I just can confirm what I've read in many reports before: Valley Of The Gods is just the more intense Monument Valley, everything just more near.
Accessible only over a (very well maintained) dirtroad gets also rid of masses of tourists. What stays is just giant landscape – those pictures can't really describe.
That there is on the end of the valley so-called Moki Dugway just toppes it: A dirt road with several hairpins literally cut into the rock leading up a wall.
I ended this day setting up camp looking down on the northern end of lake powell and watching the surrounding rocks just changing colors of red.