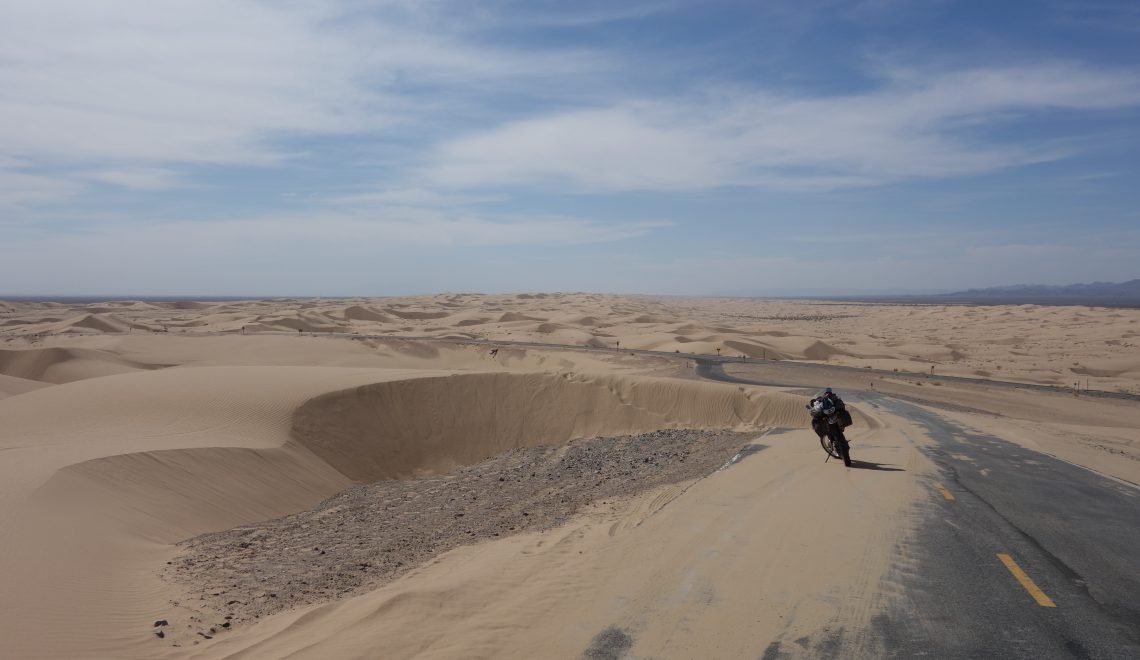 (english included below)
Yuma liegt ja direkt an der Grenze zu Kalifornien und so war ich schon auf den ersten Metern außerhalb der Stadt im Sunshine State. Der auch gleich die 'Old Plank Road' zu bieten hatte, eine ziemlich gewagte, aber funktionierende Idee im frühen 20. Jahrhundert die Algodones Dünen zu überqueren. Einige der massiven Holzlatten liegen halt dort immer noch im Sand. Von den Dünen dann weiter zur Salton Sea, einem immer weiter versalzenden und austrocknenden See, an dem ich in herrlichem Licht mein Lager aufgeschlagen hab. Am nächsten Tag ging es dann rauf in die Santa Rosa Mountains, von wo man einen herrlichen Blick ins Coachella Valley hat. Über dieses und Sky Valley hab ich mich dann Richtung Joshua Tree National Park aufgemacht.
xxx
As Yuma is right on the border to the sunshine state it didn't take long until i was in California. Where I visited Old Plank Road, love the imagination that all traffic between LA and Yuma back then was going over this over the dunes.
From Algodones Dunes i went to Salton Sea and set camp in an awesome light. The next day I rode up to Santa Rosa Mountains where I enjoyed beautiful views down at Coachella Valley. After passing this and Sky Valley I soon reached Joshua Tree NP.