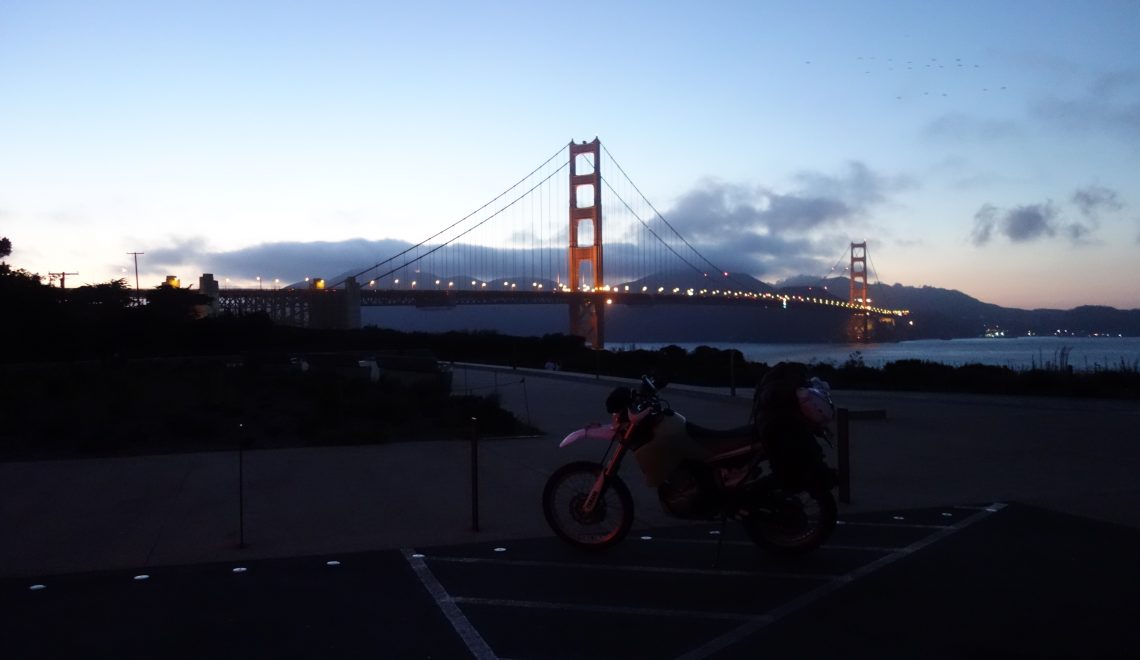 (english included below)
Wieder an der Küste bin ich die Usal Road gefahren, 40km durch dichten Wald, der durch den Nebel wie ein verwunschener Märchenwald wirkte. Auch recht magisch war dann meine Ankunft in San Francisco, so in der späten Dämmerung über die Golden Gate Bridge zu fahren hat schon was.
Ich muß zugeben, die ist schon ziemlich groß.
Am nächsten Tag dann ein bißchen Sightseeing, aber dann wieder schnell raus aus dem Ballungsgebiet.
xxx
On the coast again I took Usal Road, a 25mile strecht through dense woods, which reminded a bit on a fairytale with all the fog. Also quite magical was entering San Francisco, going over Golden Gate Bridge at dusk is really special.
I have to admit this bridge is pretty big.
The next day I did a bit of sightseeing but then I escaped the metroplolitan area again.