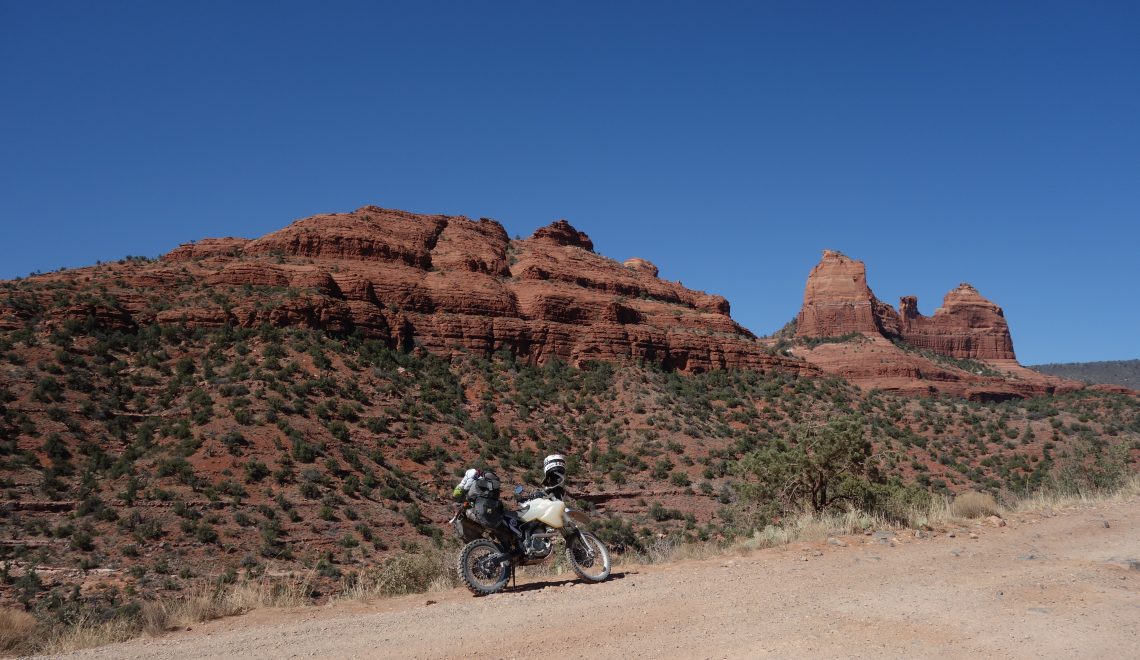 (english version below)
Ein weiterer Abschnitt der Route 66 brachte mich wieder nach Arizona – genauer gesagt nach Sedona, gelegen inmitten roter Felsformationen. Von dort aus geht die Schnebly Hill Road in die Pinienwälder des Coconino National Forest – wo ich dann auch übernachtet habe. Rehfamiliensichtung inklusive.
Dann ging es noch durch die Prärie vorbei an Überbleibseln des wilden Westens immer weiter Richtung Norden.
xxx
After another section of Route 66 i came to Sedona, AZ – surrounded by these gorgeous red rocks. From there leads Schnebly Hill Road into the pinewoods of Coconino National Forest, where I spent the night. Including spotting a whole family of deer.
Then I crossed some grasslands, found some reminders of the wild west and followed my path up north.