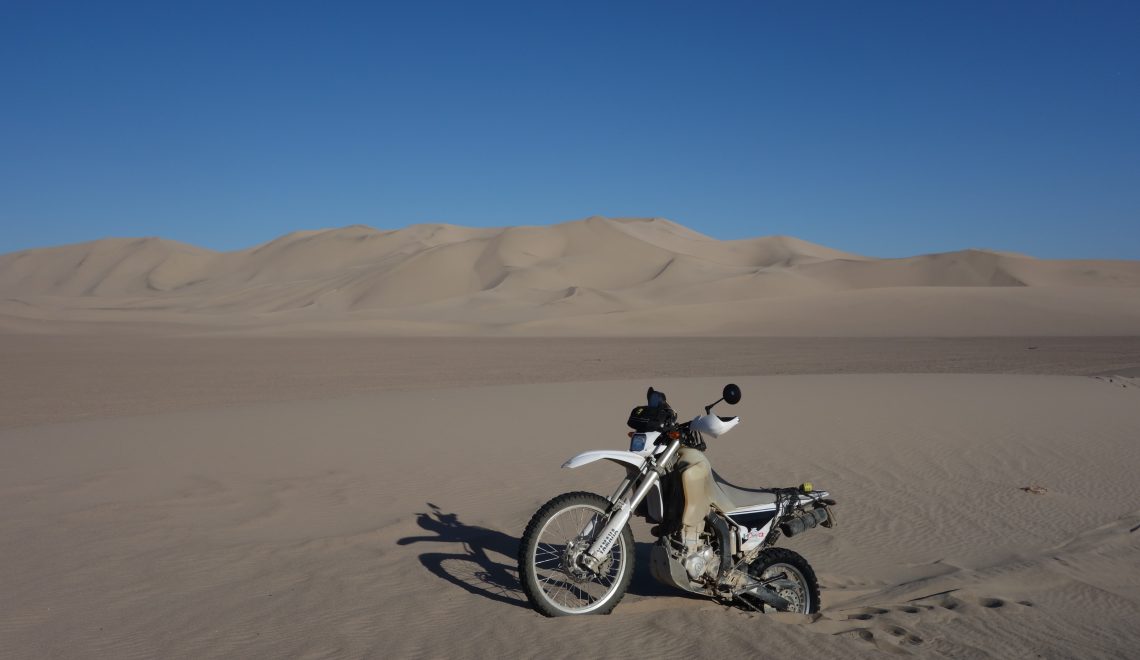 (english included below)
Nach einer entspannten Woche in Vegas bin ich nochmals Richtung Süden gefahren, um an den Dumont Dunes zu campieren. Im Winter vor allem an den Wochenenden sammelt sich dort eine Kleinstadt aus Wohnmobilen, doch jetzt Ende Mai alles leer. Mein Versuch total sportlich die Dünen zu befahren scheiterte kläglich, war aber trotzdem lustig. Das einzig negative war ein in der Nacht aufkommender Sturm, der mich und meine Sachen komplett mit Sand versorgt hat und meinen Schlaf ziemlich minimierte. Auch am nächsten Morgen war an Frühstück dort nicht zu denken, also schnell alles abgebaut und nach Baker (dem nächstgelegenen Kaff) gefahren, um dort am mir bis jetzt größten untergekommenen Thermometer mein Frühstücksplatzerl aufzubauen.
xxx
After a relaxing week in Vegas I've gone south again, to set camp at the Dumont Dunes. In winter at the weekends a small town of RV's but now end of may pretty empty. My attempt to ride the dunes like a pro failed pretty hard but still was a lot of fun. So pretty it was, in the night a storm came up, covering me and my stuff in sand and minimizing my sleep. Also going strong in the morning, so I just packed my stuff and rode to Baker (next town), where I set up my breakfast at the biggest temperature scale I've ever seen.