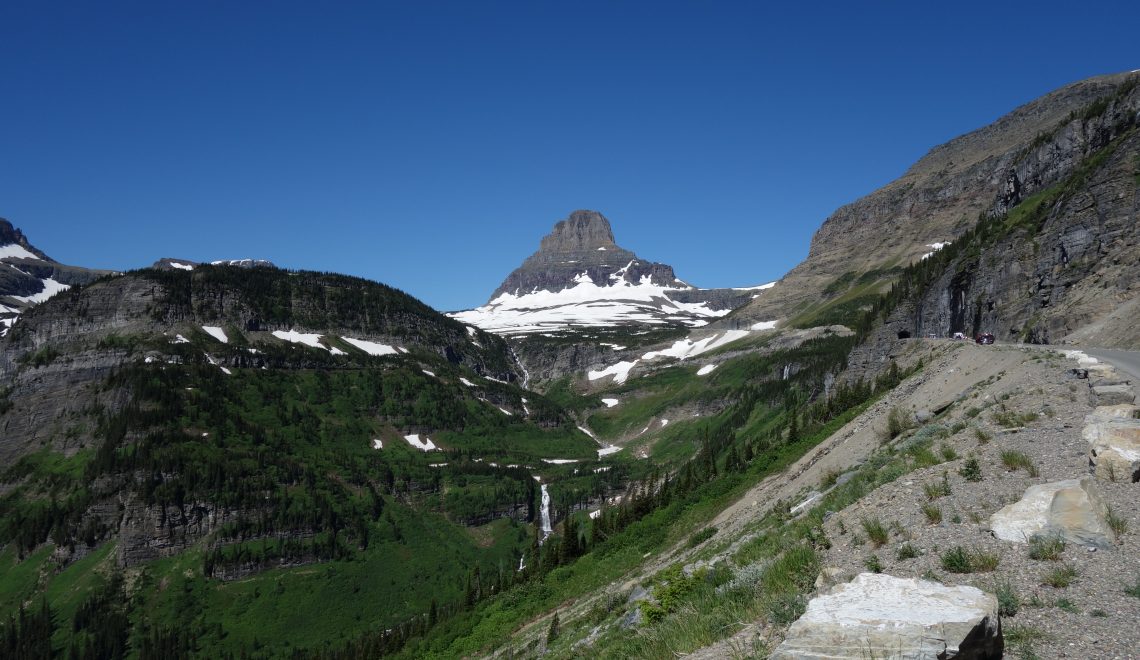 (english version below)
Glacier Nationalpark ohne Gletscher – fast traurige Wahrheit. Einen mickrigen Gletscher konnte man erkennen, der aber auch schon mehr nach Schneefeld aussieht…einige Leute die ich am Weg hier herauf getroffen habe, haben mir erzählt das vor 25 Jahren mehrere Gletscher bis zur Straße gereicht haben.
Wieder sehr schöne Landschaft, aber irgendwie sind die Alpen einfach spektakulärer. Dafür sind hier Bären immer präsent. Gibt dem Zelten einen gewissen Thrill.
Mein weiter Weg brachte mich wieder durch jede Menge Wald über Moscow (weit bin ich gekommen) nach Lewiston, Idaho – wo ich dank eines netten Freundes wieder ein paar Tage Pause genieße.
xxx
Glacier National Park without glaciers – almost sad thruth. Just one tiny glacier can be spotted from the road actually looking more like a snowfield…people I've met on the way up here told me that about 25 years ago several glacier reached down to the road.
Again very scenic, although the alps are just a bit more spectacular. What is present here every minute is bears – that's what we 'miss'. Adds a bit of a thrill to tenting for sure.
My further path led me through more woods over Moscow (how far I've come) to Lewiston, Idaho – where I enjoy some days of rest thanks to a real good friend.