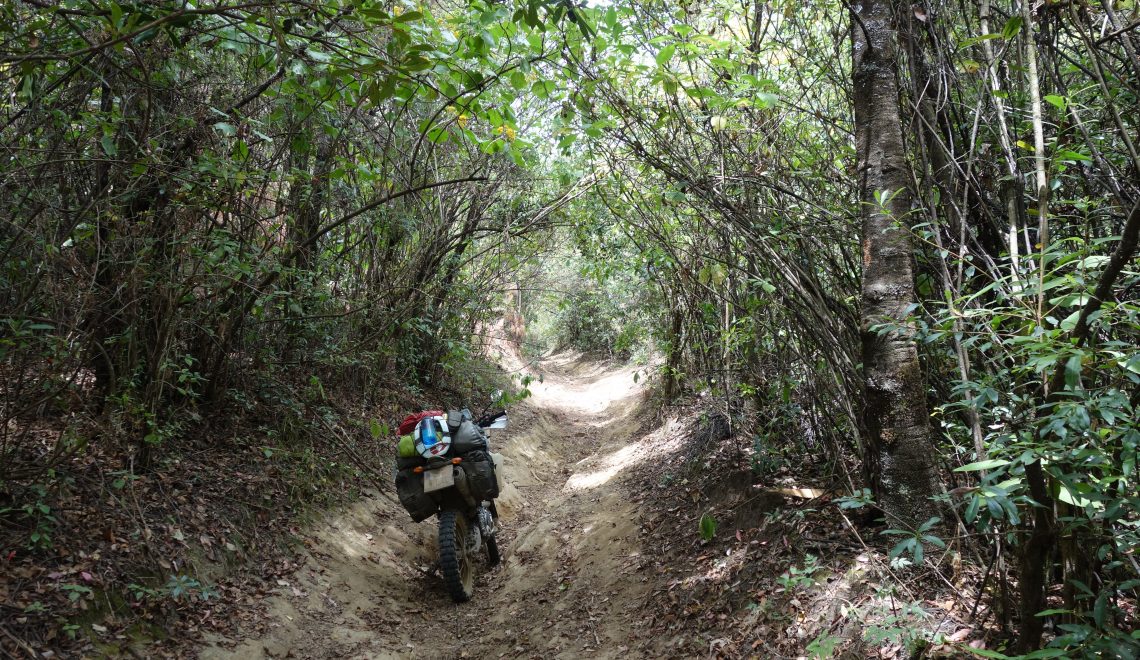 (english included below)
Von Oaxaca, vorbei an Kandelaberkakteen, ging es Richtung Nevado de Toluca, einem Vulkan südlich Mexico City, wo dann Nadelwälder und Bergseen dominieren. All das innerhalb 3 Stunden…
Auch den bis jetzt höchsten Punkt meiner Reise erreicht auf über 3000m und dann, wieder etwas weiter unten, bei einer freundlichen Famlilie im Garten das Zelt aufgestellt.
Am nächsten Tag dann im Nationalpark des Vulkans die falsche Abzweigung erwischt, auf einen Pfad gekommen auf dem sie auf Pferden die Wasserleitungen kontrollieren und so die WR in ihr natürliches Habitat ausgeführt. Nach dreimaliger Querung der Wasserrinne, einem Umfaller samt Abpacken zum Wiederaufstellen und sonstiger Plagerei war dann der Weg entgültig unpassierbar für mich, also wieder das Ganze zurück…ein Abenteuerausflug.
xxx
From Oaxaca I headed to Nevado de Toluca, a volcano south of mexico city. Within 3 hours I went from arborescent cacti to conifer forests, reached the highest point of my trip so far and pinched my tent in the garden of a friendly family.
The next day I took the wrong turn into the National Park of the volcano which turned out to be a horse trail to check on the waterlines. At least I brought the WR into it's natural habitat. After three times crossing the waterline, one time dropping the bike including get everything off to put it up and exhaustion in general the trail got impassable for me – so I had to go everything back…a little adventure in the adventure.